For more information about this project check the recent posts on this blog.
I just updated the pd-patch and the serial communication with the arduino. it now allows the frame-grabbing of the full 18x18 pixels from the mouse sensor, adns2610, with a reasonable framerate of 8fps. see download link below.
in addition i used the hacked optical mouse to detect the motion of nematodes, anguila aceti, and got some really clear results, both in the quality of the image and a substantial change in the SQL value. due to some grabbing issues when recording the screen the values are a bit delayed in the image above.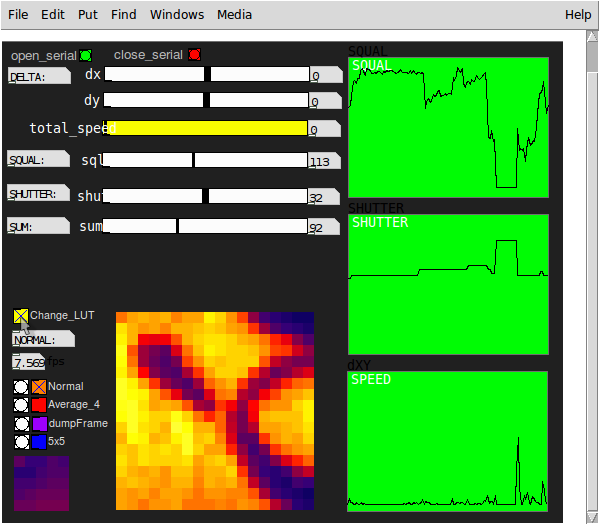 Download new code
worm on mouse 2 pd v1.1
worm_on_mouse2pd_v1.1
update for adns5020_datasheet, 15x15 pixel, 7 bit