Archive for the 'music' Category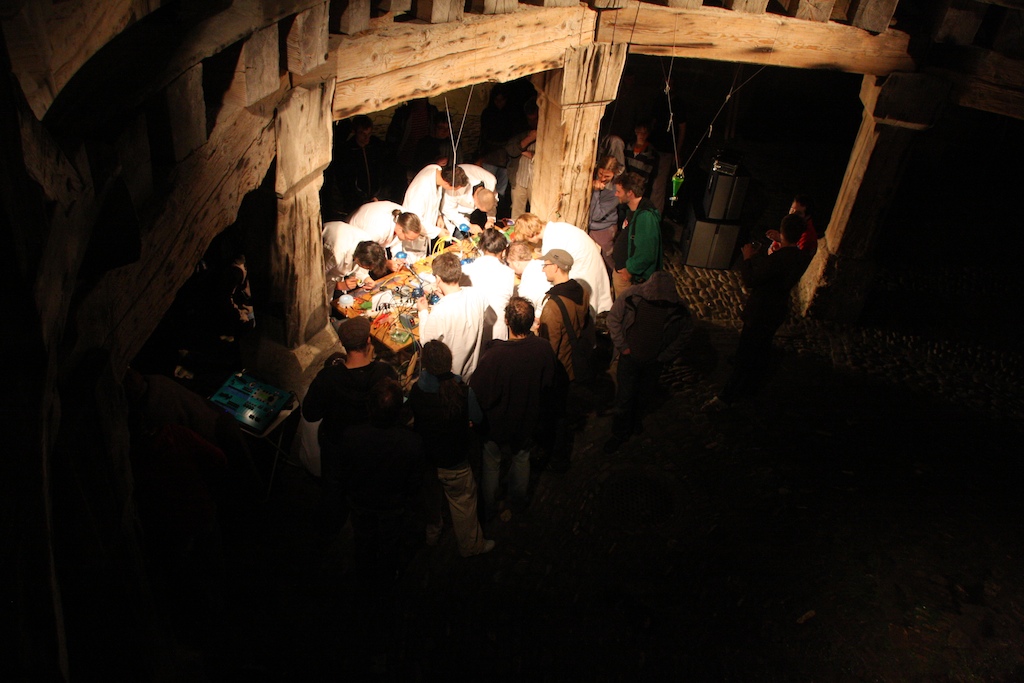 Another great performance of the live-soldering group DIY Kamikaze at the festival of 10 years anyma in Fribourg.
more pics can be found here >>
At the cellsSONIC, part of the cellsbutton#03 Yogyakarta media art festival, we have played a spontanous experimental jam session. Togar (Yogyakarta), playing on various solenoids, Kanno So (Japan) with his Jamming Gear, Alex Schaub (Netherlands/Switzerland) using a variety of bamboo flutes and other instuments and me, dusjagr (Switzerland) first time vjing using the hackteria pd_microscope.
here is a short clip:
and it was even in the indonesian press...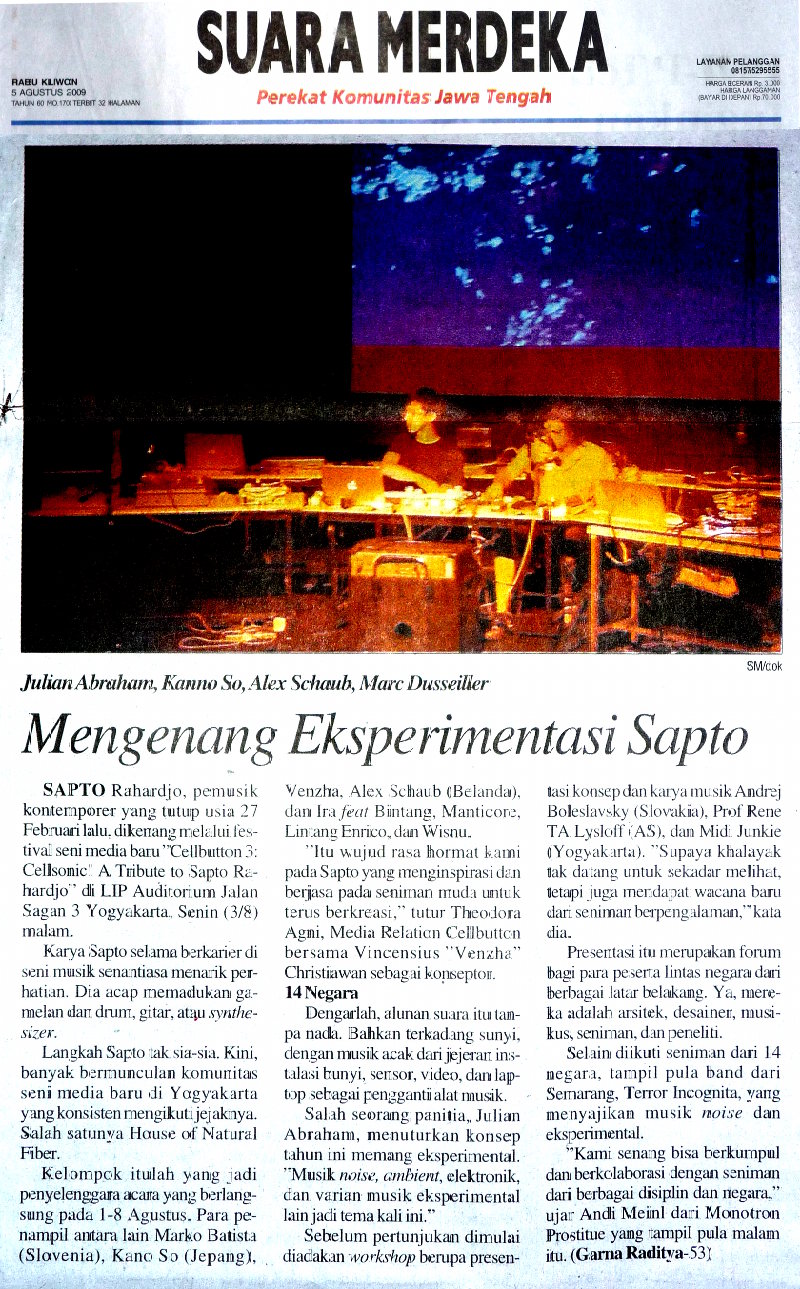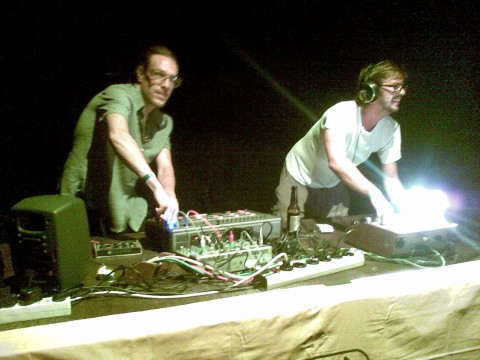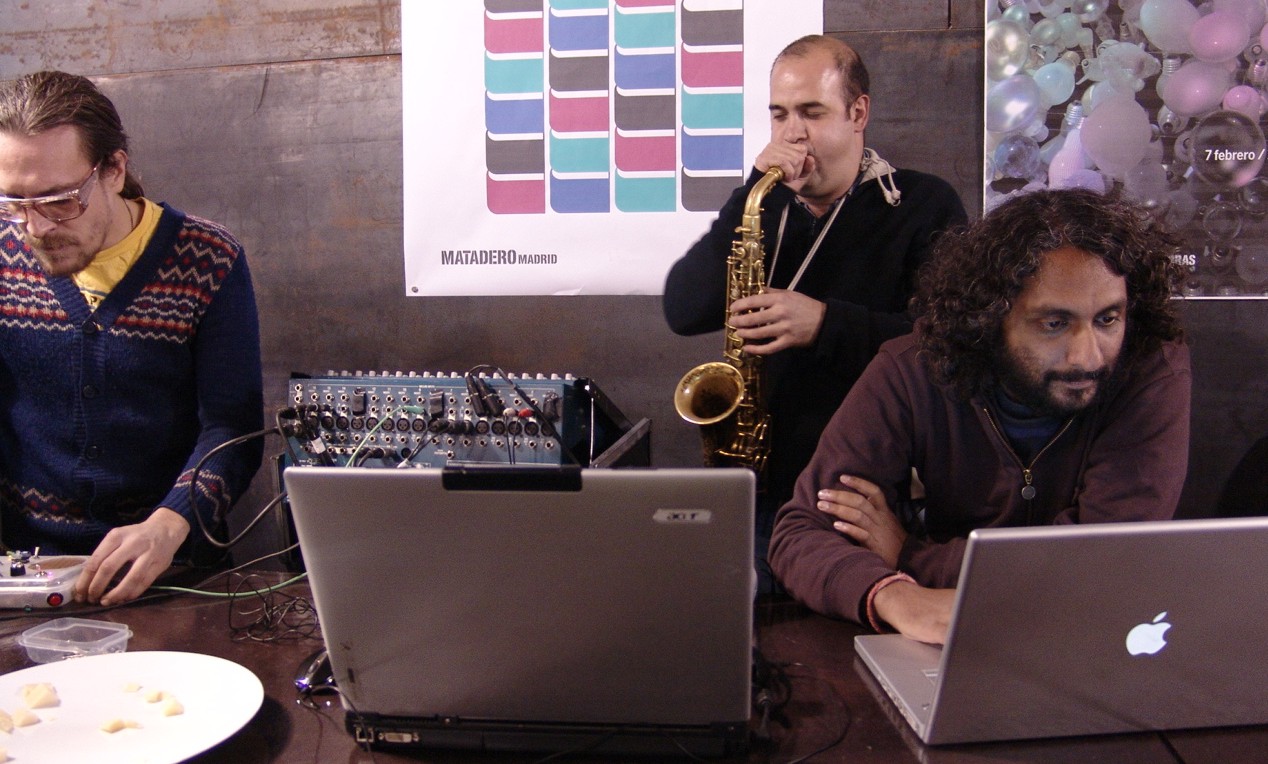 During the time at Interactivos?09 a group of musicians, coders and noisers got together to do a jam session... and we ended up playing a short gig at Matadero, during the opening of Daniel Canogars new exhibition.
The interactivos_noise//jam_Band was Yashas Shetty (var. open synths), Fernando (Saxophone, Super Collider), Jay Barros (pd) and Marc Dusseiller (DIY electronics).
es gibt wieder mal eine low-tech microbosch night. und ich wurde eingeladen ein bischen auf meinen geräten rumzuspielen.... wahrscheinlich wirds eine uraufführung des Gilbometers, dusjagr's antwort auf das neue iPhone.
diesen montag in der Boschbar
hier noch ein kleines bild für die pixel freaks
_____________________________________
.
_____________________________________
finally i built an instrument for myself. and its even better than the old one.....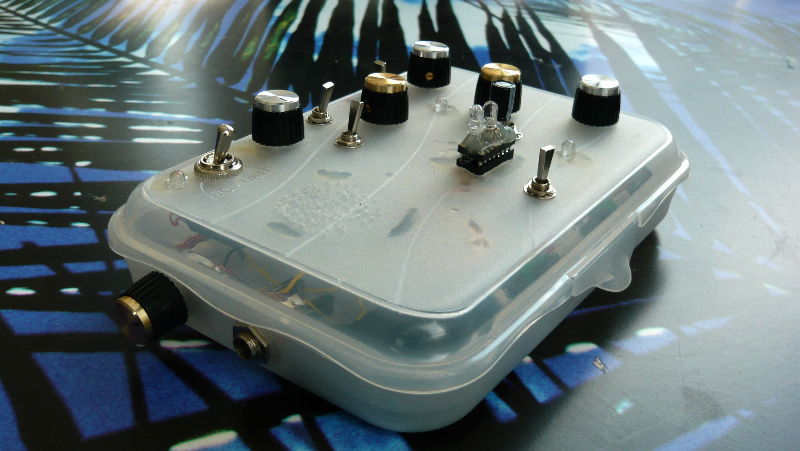 its the SGMK 8-step sequencer and some great 4093 noises and clicks... this time i used two NAND gates and i can freely mix them together.
here is a screenshot of the waves i get out, obviously the NAND gate does not what its supposed to do....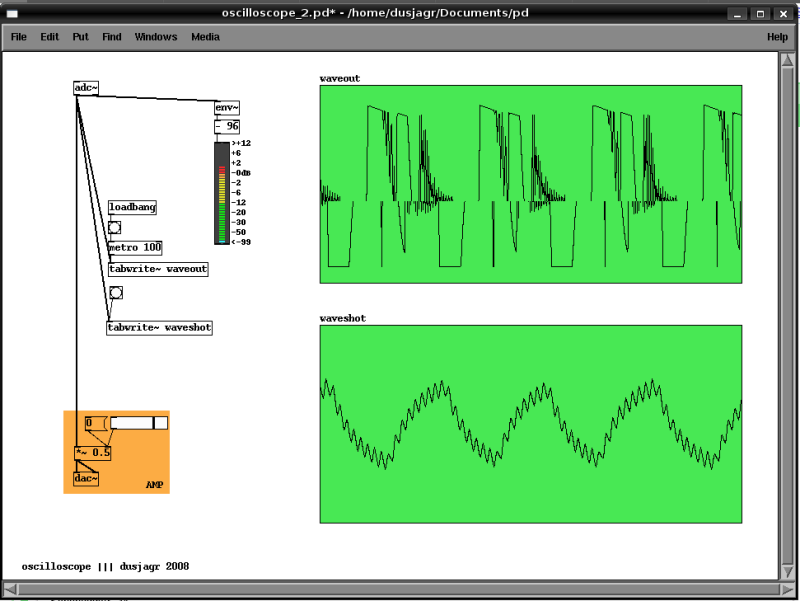 and here a short taste of it.... of course it can do much more, such as imitations off all animals living on the planet........