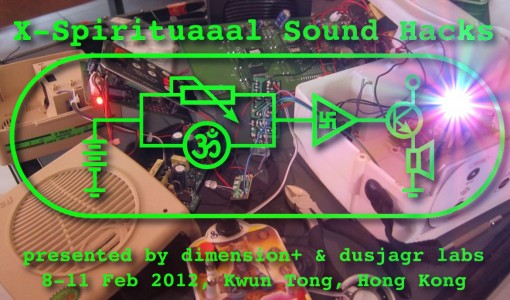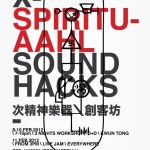 The one and only, first time ever "X-Spirituaahl Sound Hacks" workshop, combining the easy hackable mantra boxes with some local sound toys, buddha machines and maybe even some musical souvenirs from indonesia. We plan an introduction into simple music toy hacking for making experimental and noisy tunes, first steps into lo-fi electronic circuits needed to expand the hacked circuitry with oscillators and amplifiers and most of all having fun hacking!
By dusjagr & Keith Lam, dimension+ studio, Kwun Tong, Hong Kong
X-Spirituaahl Sound Hacks Workshop from dusjagr on Vimeo.
see more impression on dimension+ fbook page
Generated by Facebook Photo Fetcher