Another example of a visualization project done for Prof. Janos Vörös.
3-D graphics were done by Katja Messora. i was helping designing and planning the graphics and acted as a translater for the different languages of a scientist and a multimedia designer.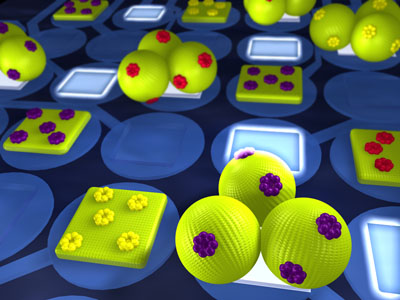 The image shows an array of electrodes coated with a functional polymer. It allows to address the single electrodes individually and in a second step to adsorb different biological units such as lipid vesicles on each electrode. This can be used in future technologies for the detection of diseases and testing of new drugs or to interface biology, such as nerve cells, with electronics.