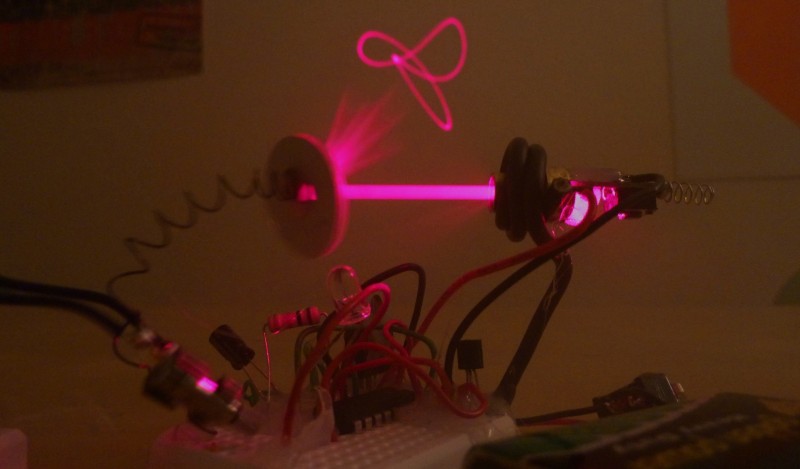 I did some more experiments with lasers the last few days. lasers rock! during the Dynamic Days at Dynamo, Markus has been playing around with some kids and lasers, they are loving it.
Laser microscope viewing a tardigrade from dusjagr on Vimeo.
In addition I was continuing to experiment with the laser micro-projections... By combining a 50mW greenlaser with a lens of webcam i made a ultra simple microscopic projection unit. above the lense i place a sample of tardigrades which cast a projected shadow onto the screen. although there is a large amount of scattering and diffraction, the motion and shape of the tardigrade can clearly be detected. more on hackteria.org.
and I found a cool supplier of "Golden" lasers in china. I bloody need one....