Reflections on Hackteria and the Future of BioHacking & True Art/Science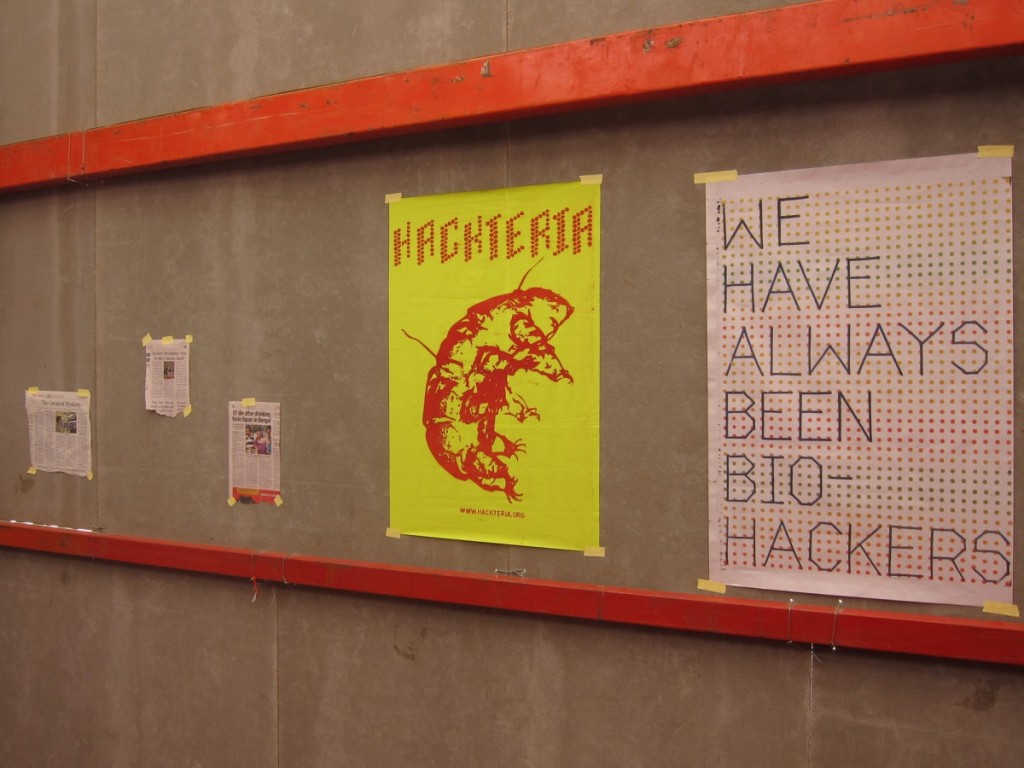 Soldering Beach in Goa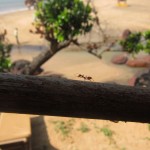 During my stay in Bangalore, we also finally found time to discuss, meet people and do various activities around for Hackteria project. So 2.5 years after my first visit to Bangalore to start a website together with Yashas, the project has grown a lot worldwide, and we took the opportunity to reflect and dream about the future of Open Source Biological Art and discussed a lot about what is "True Art/Science".
A great place for reflection of course is Goa, where we did a "Soldering Beach Field Research Trip", hacking some mantra chanting boxes, working on a Coconut Wave2Midi converter, measuring temperature profiles of a laguna and explored the environment. Coconuts seemed to inspire us a lot and we are still thinking of starting a "Center for Alternative Coconut Research", coconuts being to most versatile and traditionally successful old-school bioTech, which can be used to make boats, hats, rope, bikinis, soft-drinks or fermented and distilled into femi.
For more impressions see my album on fbook.
Visit to Goa-Cap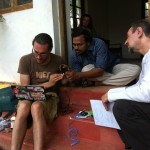 We also took the opportunity to visit various other initiatives, universities and open spaces. In Goa we visited the Goa Center for Alternative Photography (Goa-CAP), showing them some of our projects DIY microscopy and the hacked optical mouse, 16x16 pixel camera. A great place for exploring new ways of creating images, they have a nice little chemistry lab in their space, doing experiments with high-voltages, pin-hole cameras, magic laterns and work very closely with local communities and children.
Visit, discussions and talk at NCBS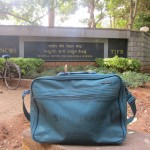 During the two visits to NCBS, the National Center for Biological Science, we met a lot of very interesting scientists, working on mothe flight bioelectronics and ecology and of course Yashas' long term partner, Prof. Mukund Thatai, collaborator for the Synthetic Biology for Artists project at IGEM. And we are looking forward for more intense collaborations in the future. To my experience, I rarely found such highly open-minded and intellectual scientist, critical to their work, open to transdisciplinary projects and nice to talk to.
I was also able to give a presentation on my "Experiences in Outreach and Education at the NanoBioInterface", during the iBio talk series.
Download the slides here.
Visits to Srishti
Of course we also visited Srishti, School for Art, Design and Technology, giving a short workshop on alternative approaches to film and video (ok... i missed the workshop due to my running belly, another classic indian experience), discussed different approaches on children education in creativity, biology and technology with various faculty members and visited the final year graduation exhibition "Beyond 2011".
Hackteria Distillery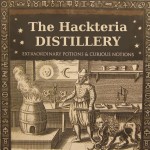 Together with Yashas Shetty (IN) and Sachiko Hirosue (CH/JP), who came all the way from Lausanne, we invited some local enthusiasts to join the Hackteria Distillery at Jaaga on 20th and 21st, December 2011. The Distillery was a series of hands on workshops, conversations on Do-it-yourself biology, BioHacker's Lab-in-a-Box, "bioart", coconuts, fermentation and building your own Jugaad BioKitchen Lab. And of course we built a successful jugaad style distillery using the local cuttlery we could buy on Russell market. It tasted great!
Generated by Facebook Photo Fetcher